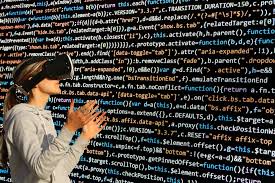 Cluj-Napoca, July 25th,  2023
 Babeș-Bolyai University of Cluj-Napoca (UBB), one of the most prominent universities in Central and Eastern Europe, and UiPath (NYSE: PATH),  a  leading enterprise automation software company, decided to establish a strategic partnership with implications for increasing the competitiveness of students and the public and socio-economic sector in the software automation industry.
 As a first step in this strategic partnership, UBB  founded,  with the support of UiPath, the National Center of Excellence in Robotic Process Automation (RPA), to be hosted by UBB.
The main focus of the Center is to support university students and academics (but also of other actors outside UBB) by offering access to RPA and artificial intelligence (AI) training, as well as other related technologies. Thus, the Centre aims to contribute to increasing students'  competitiveness on the labor market, to further the digitalization of the public and socio-economic sectors,  as well as to  encourage the creation of start-ups aimed at managing effective challenges posed by the  new digital age.
The partnership whose foundations were laid by UBB and UiPath will be of strategic importance not only for the members of the UBB community, but for the entire local, regional and even national communities, for the business environment, as well as for the university's applied research activity. Thus, within the Center of Excellence, automation solutions will be developed for the benefit of the public and socio-economic sector, and students and teachers will benefit from trainings conducted together with local partners by certified trainers.
Also, UiPath will provide software licenses for its own suite of products to support courses and research activity within the Center of Excellence, will propose research topics related to RPA and Artificial Intelligence, and will sponsor UiPath Certified Professional certification exams for high-performing teachers and students.  Given the constant demand for a workforce that's equipped with advanced automation knowledge, by creating the UiPath Center of Excellence, UiPath aims to support new generationsof graduates to perform in a world  where automation and AI will play a major role. UiPath also wants to contribute to the growth and further development of the automation ecosystem and support the adoption rate of UiPath technology in the region.
In its turn, UBB will ensure the selection of students, teachers and researchers who will be part of the Center of Excellence, as well as lead communication with public and private partners who can benefit from automation solutions. This is expected to result in increased collaborations, initiatives and events, aimed at promoting RPA technology by using UiPath products (presentations, work sessions, competitions, etc.) and  bachelor's and master's theses on the topic of automation of business processes will be promoted.
"UBB is the partner of the European Institute of Innovation and Technology (EIT) for the EIT Digital Office in Romania and a national hub of innovative technologies (e.g.  in artificial intelligence, "cybersecurity", virtual/augmented/mixed realities and robotherapy (especially with applications in health), bionanotechnologies, medical technologies, sustainability, environment and climate change, etc.), coordinating also the national strategy in "quantum communication".  UBB technologies are different in the national landscape, being part of the paradigms of large comprehensive universities that set the tone in the new industrial revolutions (and in the developments within them) at international level, because, through its specific academic profile, UBB creatively combines science and engineering in a socio-human context, which makes them innovative, acceptable and safe. UiPath is a leading company  in enterprise businessprocess  automation  , so this came naturally. In addition, in  2018 UBB signed the first partnership for RPA  courses in Europe,   Middle East and Africa, through UiPath's Academic Alliance program, which brought us closer in our innovative endeavors. The centre is one of skills, consultancy and resources in RPA and artificial intelligence, with broader implications, targeting education, research, development, innovation and the relationship with society. The Center is organized at UBB, but it is not only for UBB, its competences can be accessed by any actor interested in this field", says UBB representative, prof. univ. dr. Daniel David.
Daniel Dines, co-founder and co-CEO of UiPath, says: "We strongly believe in the  importance of acquiring new knowledge and capabilities in the field of new technologies, and  universities  must take on the role of educating and preparing the next generations for the advancement  of automation and Artificial Intelligence. We are pleased  to support the UBB  in  creating the National Center of Excellence in Robotic Process Automation and  are confident in its  potential to equip stakeholders with digital skills essential for a future of work in which technology will play a major role ."