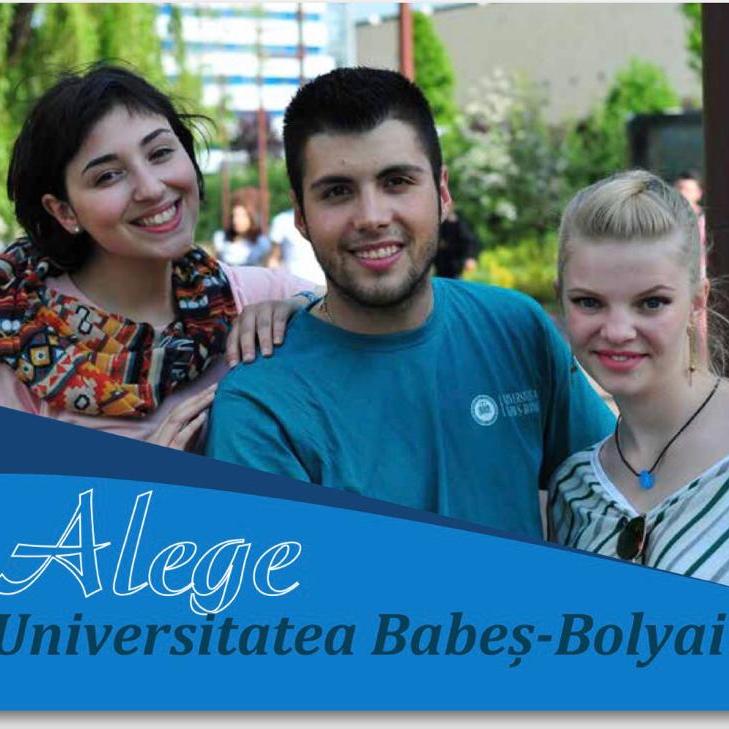 Dear high school students and graduates of Bachelor's or Master's programmes,
Graduating high school or getting a Bachelor's or Master's degree is an event afflicted by a convoluted juncture for the entire world, one determined by the COVID-19 pandemic.
In such a moment, when the pandemic shuts down entire societies and alters the known balance between life and death, some of us become stressed and confused, thus remaining petrified into the present moment, without finding the motivation or the courage to further think about and build our future.
In these times, I want us all to stand by you, so that the pandemic does not significantly affect your journey through life. We can best do that by helping you understand that, despite what we learn in the psychology of common sense, scientific psychology shows us that it is not life events that influence psychological (emotional/behavioural) responses, but rather the way we relate to those events. Therefore, it is not the pandemic that freezes us in the present, but the way we rationalise it. When we cannot change the event (or even when we can), we learn that we may always change our way of relating to it and so become masters of our own psychological responses.
I, therefore, encourage you to (1) be flexible in your thought, not rigid/absolutist (e.g., It would be better if the pandemic and its consequences did not exist, but there's no rule that dictates that our will must become reality!), (2) not think catastrophically (e.g., It's bad, perhaps extremely bad, but it's not the worst possible!), (3) be tolerant when frustrated (e.g., It's unpleasant and it might be hard to tolerate, but it's not intolerable!) and (4) accept (e.g., We accept the situation, not its value). This rational attitude will generate healthy emotions and adaptive behaviours that will allow you to also think about the future, by helping you cope with the danger in the present moment. This does not mean that you will remain calm, relaxed or even have positive emotions. You will often have negative ones, but healthy nonetheless, just like any normal human being when confronted with perils. In other words, you will experience concern, sadness and/or unhappiness – which will help you confront the danger ahead -, but do not panic/be anxious, depressed and/or aggressive/angry. If within this context you try to live up to the repute of "digital generation" by using technology to handle challenges and see uncertainties as opportunities, not only as threats, then the process of adaptation will be even better, by adding a dose of optimism/positive emotions, too!
As such, do not allow the event to block your journey in life! Be rational, innovative and creative! (Being rational is cool!). Graduate high school and pass the national evaluations! Get your Bachelor's or Master's degree so that you don't postpone the beginning of your professional life. It's not a problem if you decide not to do it now, but wait for later; but it must be a rational decision, guided by our values/needs, and not be a defensive reaction!
Those who decide, however, to end their study cycles now and continue their studies are welcome with open arms and respect to join Babeș-Bolyai University of Cluj-Napoca (UBB). We would be honoured if you considered us your first option, given the other valuable opportunities across the country, and more so abroad. UBB is the largest university in the country, with an old academic tradition, originating in 1581. During the last four years, it has been ranked first in the country within the University Meta-ranking (which combines the most important international university rankings: – https://ad-astra.ro/wp-content/uploads/2019/11/Metarankingul_Universitar_2019.pdf), and it was recently accepted to join The Guild – the organisation of some of the most valuable "world-class" universities in Europe -, as South-Eastern Europe's representative university (https://www.the-guild.eu/news/2020/press-release_ubb_guild_22042020.pdf). We offer comprehensive academic studies – ranging from arts and humanistic sciences to social sciences, life and environmental sciences, to engineering and technology – and a multicultural profile with three official study languages (Romanian, Hungarian, German), along with a significant international academic profile (https://www.ubbcluj.ro/files/UBB_Goes_international.pdf). We are looking forward to receiving graduates from around the country and from abroad. High school graduates are welcome to enrol in Bachelor's programmes, Bachelor graduates are welcome to enrol in Master's programmes, while the postgraduates can enrol in doctoral programmes; also, not only recent graduates are welcome to join UBB programmes, but also those who wish to find a new career. We have designed the admission process for you, the "digital generation", and in the process, considering the unique nature of the admission, you may turn to career counselling offered by our experts, should you need it. Should you choose UBB, we are here and we are waiting to contribute together to the act of generating knowledge in order that, during this process, we may become experts with opportunities within the country and abroad, intellectuals and good citizens!
For further information regarding the UBB programmes and admission process, I invite you to access https://admitere.ubbcluj.ro/ro/, and for career counselling, please access http://ccarma.centre.ubbcluj.ro/ or https://www.facebook.com/ConsiliereStudentExpert/.
Yours sincerely,
Prof. Daniel David, Ph.D.
Rector of UBB
UBB website: http://www.ubbcluj.ro