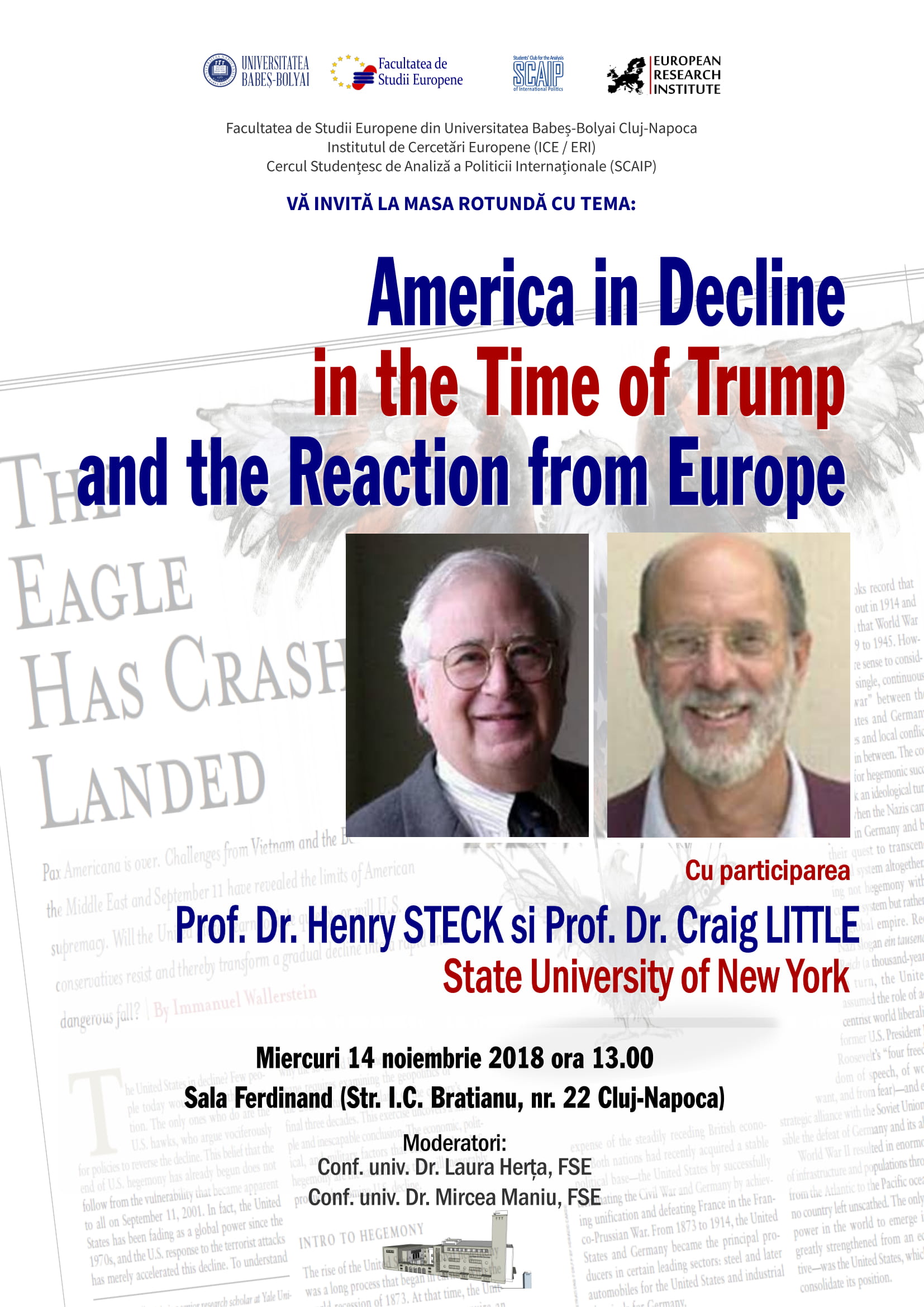 Facultatea de Studii Europene din cadrul Universităţii Babeş-Bolyai, ȋmpreună cu Institutul de Cercetări Europene (ICE) şi Cercul Studenţesc de Analiză a Politicii Internaţionale (SCAIP), organizează miercuri, 14 noiembrie 2018, masa rotundă cu tema "America in Decline in the Time of Trump  and the Reaction from Europe".
Dezbaterea va fi moderată de conf. univ. dr. Laura Herţa şi conf. univ. dr. Mircea Maniu şi ȋi are ca invitaţi pe prof. dr. Henry Steck şi prof. dr. Craig Little din partea  Universităţii de Stat din New York (State University of New York).
Evenimentul va avea loc miercuri, 14 noiembrie 2018, de la ora 13:00, în sala Ferdinand (str. I. C. Brătianu, nr. 22).