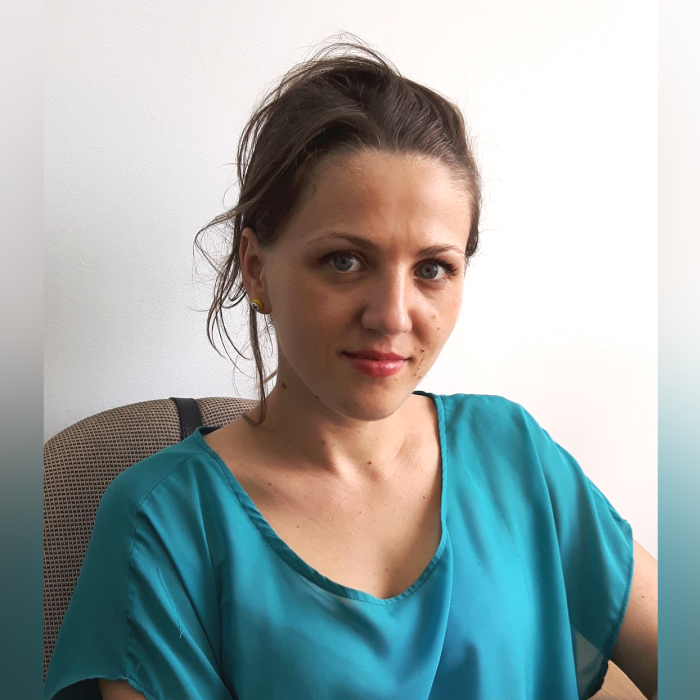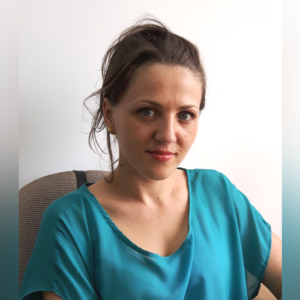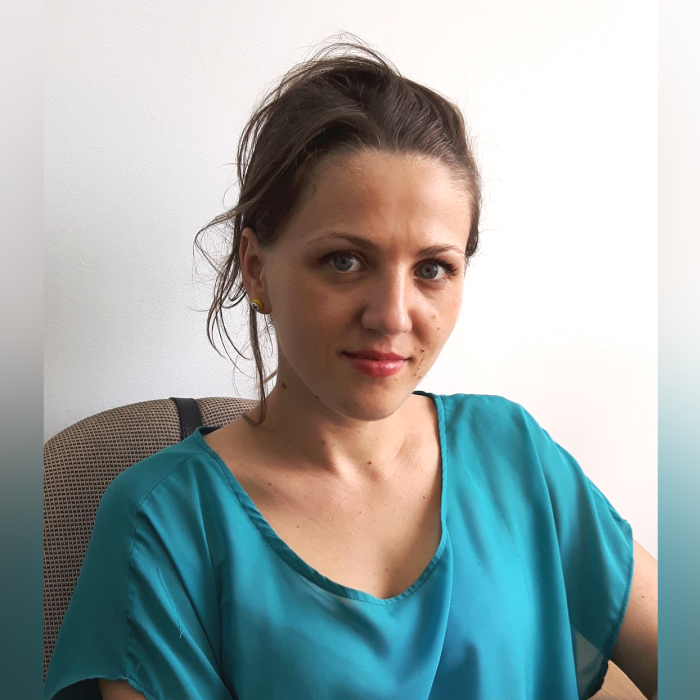 Question Daniel David:
Would you provide a brief introduction to your academic profile?
Answer:
My name is Monica Focșan and I am currently Senior Scientific Researcher I (CS I) at the Nanobiophotonics and Laser Microspectroscopy Center, Interdisciplinary Research Institute in Bio-Nano-Sciences. I finalized my undergraduate studies in Physics, followed by a Master in Complex Molecular Systems at the same institution. I started my research activity during my bachelor degree, and then as master student I obtained in 2006 my first Erasmus scholarship at the Laboratoire de Spectrometrie Physique, Joseph Fourier University Grenoble in France. The research topic was extremely ambitious for both myself, as a young Master of Science student, and the research group I was part of. It was proposed a first attempt to use pulse lasers to fabricate biocompatible protein microstructures, which subsequently would be capable to integrate living cells in order to create artificial tissues. In the same year, I was accepted at the Doctoral Studies Programme at the Faculty of Physics under the scientific supervision of Prof. Dr. Simion Aştilean. The doctoral studies were agreed to be developed in co-direction with Dr. Patrice Baldeck, Joseph Fourier Faculty, France. My PhD research subject was focused on the biosynthesis of gold nanoparticles, the characterisation of their optical properties and the demonstration of some relevant biological applications. During my PhD stage, I have won my first grant in national competition for young scientists (TD) and other two international scholarships offered by the Agence Universitaire de la Francophonie (AUF), France and the World Federation of Science (WFS), Switzerland. The first scholarship has offered me the opportunity to work in the Interdisciplinary Physics Laboratory in Grenoble. One of the most important results obtained in collaboration with the French group consists in the design of transparent plasmonic "nano-containers" capable to protect fluorescent molecules from photooxidation in intracellular investigation. This achievement is very interesting and the results were published in a high impact factor journal [Nano Letters, Impact Factor ~ 13.19]. In the past years, my research activity has been extended and focused on the fabrication of new plasmonic nanobiosensors for an ultrafast, sensitive, viable and real-time detection of relevant biomarkers.
Question Daniel David:
A brief presentation of the academic achievements?
Answer:
In 2013, I won an extensive project in the Partnership program – Joint Applied Research Projects (PN-II-PCCA-2013-4-1961), accomplished by a consortium formed by teams from UBB and UMF Cluj and a private company – April. In this project we realised a robust and ultrasensitive optical sensor model for the real-time detection of specific disease biomarkers in real biological samples. The originality of the proposed nanosensor consists in the integration of an optimised plasmonic substrate in a microfluidic circuit in order to facilitate its miniaturisation, portability and to reduce the required analysis time. The scientific results obtained during this project have been capitalised through the publication of various articles in journals present in Q1 area, the most recent has been published in 2017 in the prestigious journal Scientific Reports which belongs to the Nature group. Other important  scientific achievement that occasioned this interview is the publication of an article as first author (A simple and efficient design to improve the detection of biotin-streptavidin interaction with plasmonic nanobiosensors, DOI:10.1016/j.bios.2016.07.054) in the Biosensors and Bioelectronics Journal (Impact Factor 7.78), which is the first raked journal in the world in the biosensing field.
Question Daniel David:
Why BBU?
Answer:
A high impact on my decision had the fact that I was having the chance to work in a leading research group from BBU, the group conducted by Prof. Aştilean, who encourged me to propose research topics and to submitt proposals of inovative projects. Precisely this "freedom" lead to remarkable scientific results which developed professional satisfactions (through winning important projects of different types such as Partnerships, Young Teams, project international bilateral Romania France, being awarded the L'oréal UNESCO Women in science bursary (2016), the Rada Mihalcea for Young Scientists in science and engineering award (2016), Diploma of Excellency in scientific research at BBU (2016)), has convinced me that the choice of the group, and implicitly BBU, was a wise decision.
Question Daniel David:
Future academic plans?
Answer:
On short term, I will focus on completing my habilitation thesis, which could offer me the possibility to develop my own research group and would strengthen the independency of my research. On long term, I wish a professional stability within the institute through obtaining a permanent research position, knowing that BBU makes efforts in this direction. This position would allow me to remain as part of the institute, to continue the started research activities by using state-of-the-art infrastructure of the institute and contribute to excellency at BBU.
Question Daniel David:
A short message to the BBU academic community?
Answer: I am always proud when the French collaborators mention about the fact that 10-15 years ago the entire joint research activity was developed mainly in French laboratory, today the conditions have reversed and everything can be done here at BBU due to its advanced infrastructure. Moreover, alongside with excellent infrastructure there are other two defining elements in UBB: dedicated young researchers and new research ideas. Therefore, I strongly believe that UBB offers an ideal academic environment for achieving international performance in research.
Link to the personal academic sites:
https://scholar.google.ro/citations?user=ECM7N6sAAAAJ&hl=en