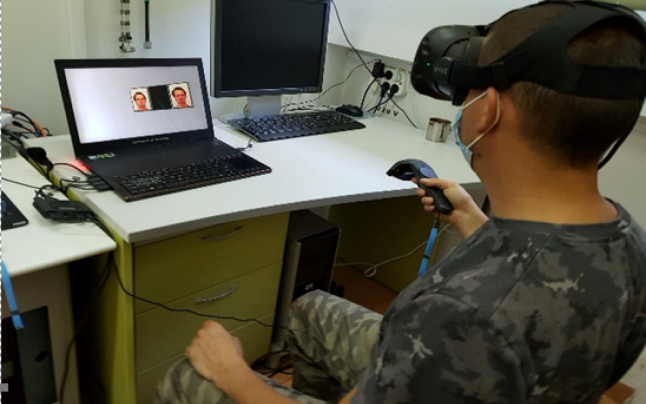 Cluj-Napoca, 13th January 2022 
Babeș-Bolyai University in Cluj-Napoca (BBU) is developing a new academic programme in Psychology-Cognitive Science, planned to be implemented in the 2022-2023 academic year, at Bachelor's level, and delivered solely in English.
Cognitive science is a complex inter-disciplinary approach that revolutionised human knowledge beginning with 20th century, and becoming a fundamental specialisation of modern psychology, in time. The transfer was achieved over time, from the initial focus on multi-/inter-/trans-disciplinary scientific research, to becoming an independent specialisation, initially educational especially at Master'/Doctoral/Post-doctoral level, and then developed more, as a specialisation with practical implication and/or a general framework for scientific training, today taught also at Bachelor's level.
"The programme organised by the Department of Psychology and the Department of Clinical Psychology and Psychotherapy, is mainly focused on the delivering high standard initial training to future experts in psychology and connected cognitive sciences (cognitive neurosciences, informatics, cognitive linguistics, logic and epistemology). The programme's specific objective is to guarantee a robust inter-disciplinary training that facilitates the understanding and operation of fundamental knowledge specific to psychology and cognitive sciences, in order to maximised on those in scientific-investigative and practical-applicate contexts" declared the dean of the BBU Faculty of Psychology and Education Sciences, Prof. Adrian Opre.
The BBU rector, Prof. Daniel David, also emphasised that "the field of psychology in Cluj has been, since its foundation in 1919, profoundly scientific/experimental, and after the 1989 Revolution, the field was organised mainly around the "cognitive" paradigm, bearing the same scientific/experimental basis. For years, our doctoral and master's programmes have been organised around the "cognitive-experimental" framework, which ranked the field of psychology in Cluj the first and only one in the country, and it placed it in top 500 internationally (in psychology and/or in psychology and cognitive sciences). Now that we have extended this programme at Bachelor's level, it allows us to: (1) better integrate within the BBU existing expertise (psychology, informatics, philosophy, linguistics, biology etc.) and to collaborate more tightly on a national level (with peers from the Romanian Academy and the University of Bucharest, who have also begun implementing a similar programme at BA level), (2) train experts with a more integrating scientific training, able to approach theoretical issues and/or complex practical ones and/or who are able to over-specialise at top levels through MA/Doctoral programmes (e.g., clinical cognitive sciences, artificial intelligence, cognitive neurosciences, computational linguistics, philosophy of the mind etc.) and 3) build a competitive internationalisation platform for BBU. The extension from graduate to undergraduate level in cognitive sciences education corresponds to new recent similar international tendencies. Moreover, this approach complements the BrainQ Institute (dedicated to cognitive neurosciences) perfectly, (https://news.ubbcluj.ro/brainq-inspire-ubb-dezvoltari-de-anvergura-internationala-in-neurostiinte-cognitive-si-imagistica-de-rezonanta-magnetica-irm-in-cadrul-scolii-academice-de-sanatate-a-ubb/), in an adequate integration of education, scientific research and relationship with the social economic environment."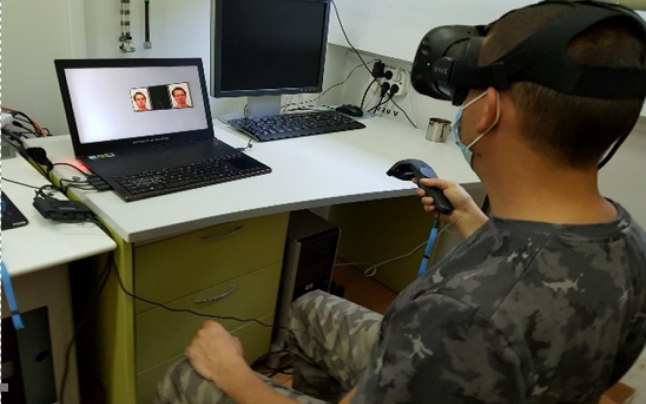 …
BBU is the university with the oldest academic tradition in Romania (founded 440 years ago – 1581), representing the largest academic community in the country (with over 55,000 students and staff members, in 15 cities and 11 counties). Since its foundation, BBU has been part of the gallery of prestigious and referential universities in Romania, and during the past 5 years it has ranked first in the country, in the University Metaranking, which combines the major international rankings of universities. For several years now, BBU has occupied top positions at national level in the global rankings and in rankings on fields; it has constantly been among the 5% of world universities, with an advanced academic infrastructure (e.g., RDI units integrated into European networks, modernised didactic laboratories integrated with virtual/augmented/mix reality through the BBU-EON-XR Centre etc.). Recently (in 2021), following an international audit by QS STAR, BBU has been confirmed the first "world-class" (QS*****) university in Romania, and in 2020 it was accepted into the GUILD, the organisation of some of the most prestigious world-class/research-intensive European universities.